Which one will your children love the most?

With winter break coming to a close but many classes expected to go remote (courtesy our new friend Omicron)…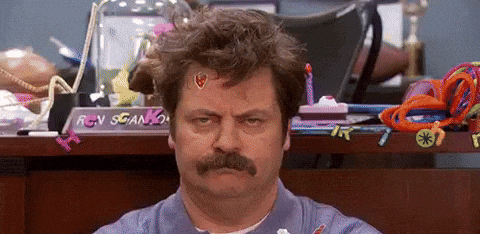 Gif via giphy.

I suspect a lot of parents in Chicago are frantically typing in phrases like
Indoor winter activities in Chicago that kids will LOVE,

Things to do with kids during winter break in Chicago, and

Kid/family-friendly things to do in Chicago during winter
Into the search bar, and hitting 'Enter'.
Which is why I'm publishing this blog post. As a parent, and as a small business owner with deep roots in Chicago.
The thing about selecting indoor activities for kids…
Image by Peter Idowu on Unsplash.

You gotta think about what the children will actually love.
Something that seems an enriching experience to you might be The Ultimate Bore as far as your children are concerned.
Keeping that in mind, here are the indoor activities in Chicago that your children will LOVE taking part in, this winter.
Indoor winter activities in Chicago that kids will love: Museums
Image by Solstice Hannan on Unsplash.

Have a lot of fun, while making it a learning experience.
And few cities can boast of having museums like we do!
I suggest starting with the Chicago Children's Museum and the Kohl Children's Museum…
And then gradually building up interest towards the Museum of Science and Industry, the Chicago History Museum, the Peggy Notebaert Nature Museum, and the Adler Planetarium.
You can also choose from the variety of Chicago activities for teens and tweens available to plan the day.
Indoor winter activities in Chicago that kids will love: Holiday camps
Image by StartupStockPhotos from Pixabay.

Holiday camps and after-school programs.
A great place for your children to meet with new people, make new friends, while learning essential skills (everything from sports to robotics and coding).
Start by going through what KidzToPros has to offer.
Indoor winter activities in Chicago that kids will love: Legoland Discovery Center
Image by lumpi from Pixabay.

Building with lego bricks is not only a lot of fun, but it can teach your children important skills, like planning, teamwork, and so on.
That's what makes the Legoland Discovery Center such an awesome children's indoor activity, and one of the best ways to ring in 2022 in Chicago for kids!
Apart from the Lego Building Area, they have other games, some rides, a 4D cinema, and of course a well-stocked gift shop!
Go through their website to learn more.
Indoor winter activities in Chicago that kids will love: Escape rooms in Chicago
Image by Vitor Vitinho from Pixabay.

Escape rooms in Chicago.
Fine, some of them aren't kid-friendly, but a lot of them are.
And as a completely impartial observer, may I point you in the direction of the best escape room in Chicago?
Fox in a Box escape room games for children
Let's break it down.
One of our escape rooms involves scares and mature elements, and is not open to players under 18.
The rest of our escape room games ARE open to children aged 7 and above (making us one of the top escape rooms for kids in Chicago), but we require adults to be present in the team.
Two of our escape room games have child-friendly versions allowing children to take part by themselves.
But we will still need adults to be present within our premises.
Escape rooms for children - why?
A thrilling experience. A chance to break free of the everyday life, and have an adventure. Which kid wouldn't jump at that?
And while having fun, they're not only picking up important life skills like out of the box thinking, communication, and teamwork, which is why kids want to celebrate their 10th birthday at Fox in a Box Chicago.
Indoor winter activities in Chicago that kids will love: At-home activities?
Image by Allen Taylor on Unsplash.

Yep, there's the obvious staying at home option. Skip braving the cold, and mingling with crowds and other people (and thereby our new friend Omicron).
Question is, how do you make staying at home a great experience for children in Chicago and helping them disconnect from phones and social media?
What are some at-home activities that kids will love and eagerly take part in?
DIY games that require little more than a pen and paper
Classic games, like MASH, Charades, Kaladont, and Battleship.
Need little more than a pen and paper to set up, but can lead to hours of fun. Engaging for players of all ages.
You can go through our list of 20 pen and paper games that you can play at home for ideas.
While many of them are traditional games, some aren't, and we've added our own twist to one or two.
Enjoy!
Obstacle course
Practice run for the Easter Egg hunt?
A real-life (well, almost) mystery for your children to solve? Give 'em the chance to be Sherlock Holmes?
Whichever way you put it (and I'm sure you can think up plenty more)...
An obstacle course is a great way to push your children to test their creative thinking skills and ability to act under pressure.
We have a guide on building an obstacle course at home if you're not sure how to get started.
Happy building!
Fox in a Box DIY game
Looking for an at-home activity that's completely unique?
Don't worry, we've got you covered!
Great for 2-6 players, but it will require a few items to set up.
Here's our post on that DIY at-home game.
Indoor winter activities in Chicago that kids will love: Your verdict
We'd love to know which indoor winter activities in Chicago your children loved the most.
Instagram it and tag us (we're @foxinaboxchicago)!
Have a very happy new year 2022!
Banner image by Patricia Lacolla from Pixabay.
BLOGS