Which one do you like the best?

Movie quotes.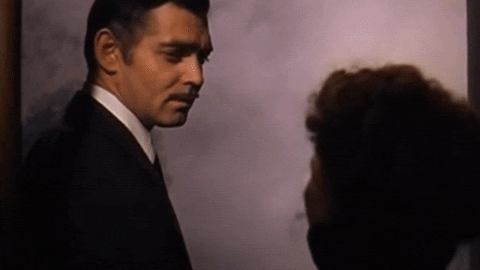 The #1 quote of all time. Gif courtesy giphy.

Something we've all obsessed over, at some point in our lives.
We can use them in a wide variety of situations, as one liners at parties, or when we're supposed to make a speech and we have nothing of real value to say.
But…
Here's a novel use of movie quotes: Inside an escape room.
Yep.
Whether it's escape room staff welcoming a team into the premises, or a team member talking about the escape game, there's a movie quote for all the various situations inside an escape room.
Here are five of them.
Enter freely, and of your own will.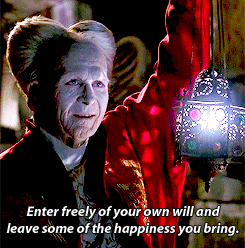 Bram Stoker's Dracula. Gif courtesy giphy.

Movie: Bram Stoker's Dracula.
Dracula has been one of those books that have been adapted for the big and small screens numerous times.
However, it is this 1992 movie starring Gary Oldman as the titular character that maintained this classic line exactly as it was written in the novel.
In an escape room, your entry is completely voluntary.
And here at Fox in a Box, players are NEVER locked inside the escape game rooms and can leave whenever they want.
Which is what makes this quote such a compelling welcome.
Toto, I've a feeling we're not in Kansas anymore.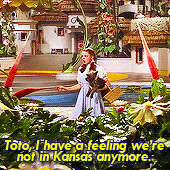 The Wizard of Oz. Gif courtesy giphy.

Movie: The Wizard of Oz.
The Wizard of Oz is a 1939 adaption of The Wonderful Wizard of Oz, a children's fantasy novel by L. Frank Baum.
It stars Judy Garland as the protagonist Dorothy and it's she who utters this memorable line when she and her dog Toto first appear in the magical land of Oz.
Our escape games take place in various settings, like a bank, a prison, a bunker and a serial killer's lair.
And we've taken care to ship in props and paid attention to room design to make the rooms as close to real life as possible.
With that, and our special effects, you WILL find yourself transported away from your life to another world as you step foot inside our escape game rooms.
May the Force be with you.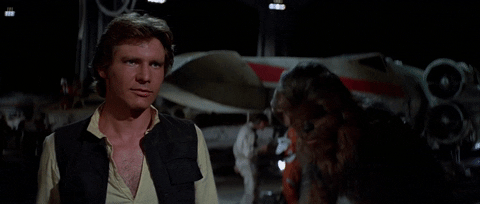 Star Wars. Gif courtesy giphy.

Movies: The Star Wars franchise.
A key storyline running through the franchise is the battle between the Jedi (a group of warriors who control the Force) and the Sith (another group controlling the dark side of the Force).
And the line "May the Force be with you" has been used throughout the series as a sort of good luck wish or encouragement.
It'd make a good line for game masters to encourage players right before they start their escape game, don't you think?
What we've got here is failure to communicate.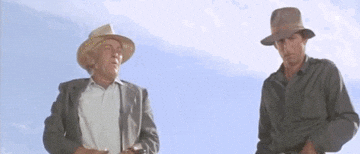 Cool Hand Luke. Gif courtesy giphy.

Movie: Cool Hand Luke.
A highly regarded prison drama, Cool Hand Luke features Paul Newman as Luke, a decorated vet who's been sentenced to two years in a prison run by a ruthless warden known as The Captain.
One night, Luke tries to escape, but fails.
As punishment, The Captain fits him with leg irons and then delivers this famous line as part of a speech to the other prisoners, warning them against escape attempts.
Communication between team members is a key part of an escape game.
If that breaks down, the team leader can always try to restore order with this quote.
Louis, I think this is the beginning of a beautiful friendship.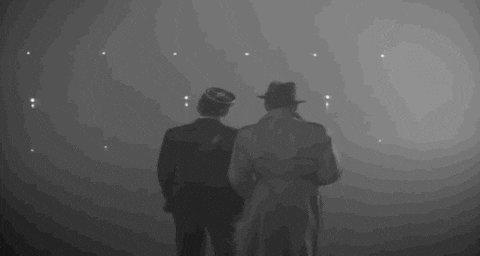 Casablanca. Gif courtesy giphy.
Movie: Casablanca.
A multi-award winning film, Casablanca is set in World War II.
Humphrey Bogart plays Rick Blaine, a cynical nightclub owner in the Moroccan city of Casablanca.
The film is based on how he helps his ex-lover and her husband, a leader of the resistance against the Nazis, escape Casablanca for America.
The end of the film features the local police chief Louis walking away hand in hand with Rick, suggesting they both leave the city.
That's when Rick Blaine says this famous line.
An escape room can always be the place where new relationships are forged.
Collaborating together against a shared challenge - escape the room within 60 minutes - you're sure to strike up deeper friendships with some of the people in your team.
And those are the five top movie quotes that belong inside an escape room.
Which movie quotes do YOU think belong inside an escape room?
Banner image courtesy Jordan Ulmer on Unsplash.
BLOGS