...including how not to let COVID-19 turn into The Grinch.

It's that time of the year again!
When boys and girls all over the world start writing letters along the lines of: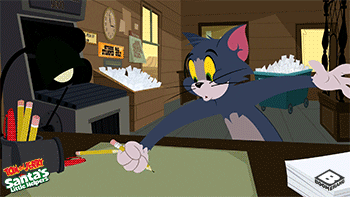 Gif courtesy giphy.

When socks and stockings become more than things you put on your feet…
Image courtesy Unsplash

Santa's coming!

Of course, there are other ways stockings can become more than things you put on your feet, but this is a strictly Safe For Work blog, so we're not going there.
It's that time of year when, if you were aged teenage or above during the 1980's, you may be looking forward to a…
Image courtesy Unsplash

If you see a looming shadowy figure like that, running would be a good idea.

...darker version of 'Silent Night', as in 'Silent Night, Deadly Night'.
But there is a hitch, this year.
A certain virus is playing party-pooper, wreaking havoc on Christmas plans, forcing a lot of us to just stay home, and being a complete Grinch.
To help you break through the gloom, Mr. Fox has decided to bring out this 5 point guide on Christmas, revealing some Christmas facts you may or may not know; plus some tips on how you can still celebrate Christmas, and not let COVID turn into The Grinch.
5 Christmas songs you can't miss
Christmas songs straddle ages, musical genres, and languages. There are far too many for a single blog to handle.
But, here are the 5 you can't miss:
Jingle Bell Rock
Kevin McAllister. Home Alone. Jingle Bell Rock. Need I say more?
Last Christmas
Unless you're Ebenezer Scrooge or Sheldon Cooper, you've sang this (if nothing else in the washroom) at least once in your life over a relationship that didn't work out.
Speaking of Sheldon Cooper…
Good King Wenceslas
Sung (partly) by Sheldon Cooper in episode 11 of season 6 of The Big Bang Theory (The Santa Simulation), the final two lines of this song are telling:
Ye who now will bless the poor,


Shall yourselves find blessing.
A much-needed reminder of the true spirit of Christmas at a time the festival has becoming commercialized beyond belief.
Here's a sprightly rendition you might find uplifting:
O Come, All Ye Faithful (Adeste Fidelis)
From classical masters like Andrea Bocelli to old-time pop singers like Jim Reeves to modern groups like Pentatonix, there have been many artists who've recorded this song.
But if you want to go full-on traditional, here's an actual church choir performance:
O Come, O Come, Emmanuel (Veni Veni Emmanuel)
A hymn dedicated to the Second Coming, this song strikes a decidedly darker tone than most other Christmas songs.
Like always, there are many recordings of this, the one by Kelly Clarkson being quite popular.
But one that really strikes at you is this haunting rendition, used in the 2006 movie The Nativity Story:
5 Christmas foods that you must consider for Christmas dinner
Image courtesy Unsplash

Christmas without Christmas dinner is the same as Christmas without Santa.
Which means, you better get the menu right.
Here are 5 dishes you MUST consider having on your Christmas dinner menu:
Roasted nuts, if nothing else, in honor of Nat King Cole's timeless classic 'Chestnuts roasting on an open fire'.
Follow this recipe.
A Christmas turkey for the main course. Incidentally, turkey also happens to be a Thanksgiving favorite.
Here's a recipe you can follow.
A Yule log to satisfy everyone's sweet tooths. And tell anyone who's a dentist that Christmas dinner is a dentist-free zone.
Here's a recipe you can follow.
A Christmas pudding to round things up.
Follow this recipe and make your own!
Eggnog by the glassfulls or gobletfuls to get the post-dinner banter going really strong!
Make your own, by following this recipe!
Merry Christmas in 5 other languages
How do people wish each other a Merry Christmas in languages other than English?
Spanish - Feliz Navidad (if you've ever wondered what that song means, now you know)

Italian - Buon Natale

French - Joyeux Noël

German - Fröhliche Weihnachten

Filipino - Maligayang Pasko
Finally, nobody speaks this language any more, but this is 'Merry Christmas' in Aramaic - an ancient Middle Eastern language that Jesus Christ and his disciples are believed to have spoken.
Eedookh Breekha
5 amazing Christmas facts
How many do you know?
Christmas is one of the few - if not the only - holiday when soldiers on opposite sides of a war spontaneously stopped fighting to celebrate together.

St. Nicholas, who inspired the legend of Santa Claus, was more kind-hearted than jovial. He used his abundant inheritance to 'help the poor' escape poverty and servitude.

Christmas stockings too are said to have been inspired by St. Nicholas' practice of dropping gifts through the window into stockings that had been hung to dry.

Canada Post has for years maintained a possibly unique initiative of writing back to children who send letters to Santa Claus.

ER's remain very busy from Christmas decoration-related admissions, and dry Christmas trees are a known cause for fires every year.
5 things you should do to celebrate Christmas 2020
While we definitely can't gather like we used to at Christmas, there is no reason to let COVID become The Grinch and steal Christmas.
Here's how you can celebrate a COVIDSafer Christmas:
Study state and local restrictions
Here's a map to get you started.

There are plenty of things you're still allowed to do; study your state and local level regulations to understand what's off limits and what isn't.
Do a virtual party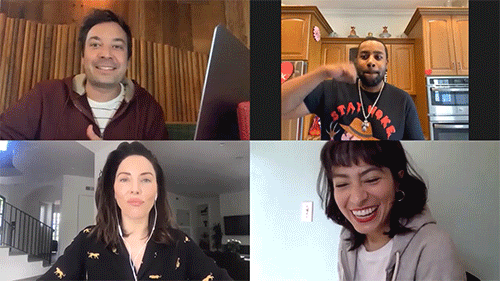 Gif courtesy giphy.


It's the flavor of the year.
From work calls to get-togethers, everybody's going online, as should you!
You can even take a look at remote online games for everybody to take part in.
Cook your own dinner
Nothing like tasting what you've crafted with your own hands.
Watch a movie together
And not just with people at home.
Most streaming services have a 'watch party'-like option to let people watch a movie simultaneously from different devices.
Bless the poor
Image courtesy Unsplash

Remember the lesson of Good King Wenceslas.
Donate to your favorite charity, or if you don't have one, search, select, and donate.
Image courtesy Unsplash
Fox in a Box would like to wish you a very happy, safe, and prosperous Christmas 2020!
BLOGS