Time to take in a whiff of that fresh air and enjoy yourself in Chicago!

It's been a while since the following announcement…
the City of Chicago will no longer require masks for fully vaccinated people in most settings, including businesses
...but it sure feels just great to look at it now, doesn't it?
Of course, I MUST reiterate this…
Gif courtesy giphy.
Only

FULLY VACCINATED

people are not required to mask up in most settings.
If you haven't received the full dose (which can be 2 jabs or just the one, depending on which vaccine you take), you should still wear a mask. For everybody's sake.
That being said...unless you've been living under a rock you know about this.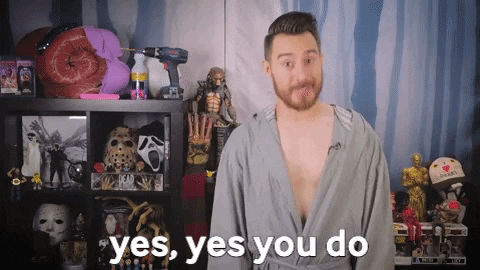 Gif courtesy giphy.

And you're either enjoying your first few days of not having to wear a mask in a year…
...or you're counting down the days till you too can take off your mask!
And that kind of deserves a celebration, doesn't it?
Gif courtesy giphy.

So, how do you celebrate the new no-mask mandate in Chicago?
Take a walk in the parks of Chicago
Image courtesy George Bakos on Unsplash.

You haven't truly experienced Chicago if you haven't taken a stroll through all the parks.
We've developed into a sprawling metropolis over the centuries, with bustling office districts, busy shopping malls and commercial centers that run the engine of industry…
BUT
We have also taken care to maintain our parks.
Vast stretches of green right in the heart of Chicago where you can stretch your legs and bask in the sunshine.
Lincoln Park
Sprawling across a thousand acres and crossing through a number of neighborhoods, Lincoln Park is a great choice for your no-mask celebration.
Make sure you drop in at Lincoln Park Zoo, and check out Sonny the Meerkat, who arrived in early May!
Grant Park
If you're in more of a mood for an intellectual stimulus, go for Grant Park, and check out the Art Institute, the Adler Planetarium and the Field Museum of Natural History, all of which are located within the Park.
In addition to that, you can go for a walk along the Lakefront Trail.
Visit Jackson Park
Image courtesy History in HD on Unsplash.

Looking for something a bit different to museums or zoos?
Then you can go for Jackson Park where the Barack Obama Presidential Center is being built.
I feel it's always a special feeling to be in the vicinity of a Presidential Library, any Presidential Library, regardless of which way you vote.
Just walk around The Loop
Image courtesy Benoit Debaix on Unsplash.

Probably one of Chicago's best known areas, The Loop is another great option for a no-mask visit.
And the best thing about it is that you don't need to have any definite program in mind.
Just take a walk through State Street, Michigan Avenue and La Salle.
Marvel at all that's there...trust me, it doesn't matter even if you've spent your whole life in Chicago; you'll still feel a sense of pride and power.
Sundays on State
Image courtesy https://loopchicago.com/events/sundays-on-state/.

This is some time away, but it's worth mentioning all the same.
Come July 11th, and State Street will transform into a fair ground (rather, a "block party" ground) where you can experience…
arts and culture, active recreation, retail, restaurants, and bars against the backdrop of State Street's iconic architecture.
That's a direct quote from the Loop Alliance, who're the ones setting the whole thing up.
Looking forward to it?
Dine out
Image courtesy Aurélien Lemasson-Théobald on Unsplash.

Yeah, like you can call it a Chicago celebration if it doesn't involve eating out.

You may have to go for sidewalk dining...but that's hardly a letdown, is it?
Well then, may I suggest…
Roots Pizzeria on Printers Row, for those looking for some good old deep dish delights

Sofi Restaurant on Printers Row...known for all kinds of Italian cuisine.

Caribbean Palace on S. Dearborn Street, for those hankering for a bit of Jamaican T-bone steak, and of course…

Bar Louie on Printers Row for the gastropub hunters.
Let me know which one you went to!
Beat an escape room
Image courtesy Rendy Novantino on Unsplash.
Team up with your loved ones and take part in thrilling adventures on W Polk Street!
You can…
Plan a bank heist.

Mastermind a prison breakout.

Stop a devastating nuclear attack.

Play mind games with a serial killer.
Up for an exciting escapade?
I hope you enjoy the coming weeks and months as we leave the pandemic further and further behind, and are able to enjoy life to the fullest.
Take care, and have a wonderful time celebrating the new no-mask mandate in Chicago!
Banner image courtesy Sawyer Bengtson on Unsplash.
BLOGS