Keep your calendar free from Thursday July 28th, till Sunday July 31st!

I dunno if you've heard, but Lollapalooza's back, in-person, in Chicago for 2022!
Four glorious days of people from all over Chicago and even beyond, turning up at Grant Park for one of the largest and most iconic music festivals in the world.
For me, as for many others I feel, Lolla 2022 will be even better than many of its predecessors.
Why?
'Cos in 2020 and then 2021, they had to cancel the show due to…you know…COVID.
And so, after two whole years of asking Is Lollapalooza Chicago still happening?, and being told "No", we're thrilled to welcome Lolla back to our city this year!
Have you been wondering who's slated to play this year? Who's going to headline?
Well then, have I got news for you: they just released the full lineup!
Gif via giphy.
Who is performing at Lollapalooza 2022?
Now, if you're a Lolla fan, you know there have been rumors about the Lollapalooza 2022 lineup for months.
Just for fun, I thought I'd go through some of the rumors first, and then take a peek at the official lineup.
If you'd rather just go for the lineup, skip the next section.
Lollapalooza 2022 predictions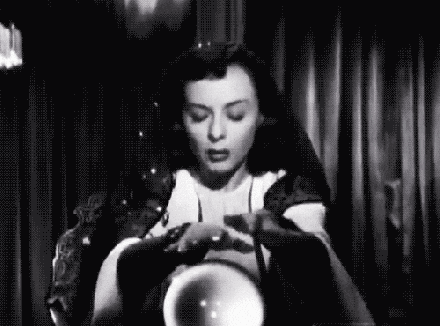 Gif via giphy.
For months, people have been putting up their guesses of the lineup.
Like this reddit megathread on the possible lineup, that dates back to December of last year.
In early March, Timeout released their own prediction of the lineup, by poring through the artist rosters of other festivals like Coachella, Bonnaroo and Forecastle, studying gaps in touring schedules and keeping track of the grapevine.
Some of the most popular Lolla 2022 lineup rumors seem to have been:
Machine Gun Kelly.

Billie Eilish.

Dua Lipa.

Metallica.

Lil Baby

Imagine Dragons, and so on.



The final 2022 lineup (as of Thursday, 24th March)

As it turns out, many of the rumors were
spot on!
2022 Lolla is being headlined by Metallica, Dua Lipa, J. Cole and Green Day, and will include performances by Doja Cat, Machine Gun Kelly, Lil Baby, Kygo, Glass Animals and Big Sean.
Two of the biggest surprises seem to be Billie Eilish and the Imagine Dragons not being on the lineup.
What day is Metallica playing at Lollapalooza?
Metallica will be headlining the festival this year, alongside Dua Lipa, J. Cole, Green Day, and Doja Cat.
What about the Imagine Dragons?
Unfortunately, the Imagine Dragons will NOT be performing at Lollapalooza Chicago this year, despite being on most lineup rumor lists.
They WILL however perform at Lollapalooza Stockholm, which takes place from July 1st till July 3rd.
Lollapalooza Chicago tickets
Image by Clker-Free-Vector-Images from Pixabay.

Tickets have been on sale since Tuesday.
As of Friday March 25th, there are 4-day tickets (for General Admission/GA, GA+, VIP and Platinum experiences) available.
To get yours, visit their website.
How much are Lolla tickets usually?
If I'm not wrong, the usual price you expect for a Lolla ticket is $130 for a one-day pass, around $350 for a four-day pass, and higher prices for more perks.
They've maintained the trend this year, with 4-day general admission tickets priced at $350,
And the most exclusive - the Platinum access pass, entitling you to climate-controlled North & South Lounges, signature food and wine, access to on-stage viewing - priced at $4200 for four days.
Are single day tickets available for 2022's Lollapalooza?
As of Friday March 25th, no.
However, you can hold out hope if you believe in redditor BurghLove412:
Some more deets on 2022's Lollapalooza
Jane's Addiction is a special guest this year. If you didn't know, their frontman is Perry Farrell, the founder of Lollapalooza.
Goldman Sachs CEO David Solomon will swap his buttoned up investment banker persona for a couple of days to DJ (under the name D-Sol) at Lolla.
They're bringing back the family-friendly Kidzapalooza this year, featuring family-friendly performances, activities, music, dance workshops and more.
They're also bringing back the Bonus Tracks stage, where "community, dancing, mindfulness, and inclusivity drive each day's programming".
Nicknamed Chow Town, the Lolla food court will offer a entrée, dessert, and snack items sourced from a wide variety of local restaurants like Lou Malnati's, Bar Cargo, and Dark Matter Coffee.
And finally, 2022 Lollapalooza is getting in on the NFT craze! They'll have several NFT options and experiences that you can purchase, plus collaborating with NFT communities.
Where else is Lollapalooza taking place?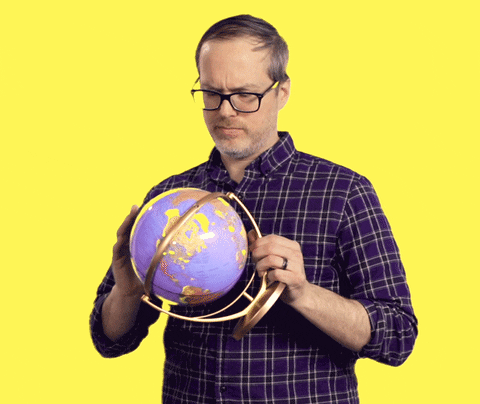 Gif via giphy.
Although Lollapalooza is identified mainly with the Windy City, it's actually a global brand. In 2022, Lollapalooza's are taking place in:
Argentina

Brazil

France (Paris)

Germany (Berlin)

Sweden (Stockholm)
Attending Lollapalooza 2022 in Chicago
Gif via giphy.
If you're attending Lollapalooza 2022 in Chicago, here are a few more things you may want to know.
Is it kid-friendly?
If nothing else, Lolla 2022 features Kidzapalooza - a kid-friendly version of Lollapalooza - so there's no reason why you shouldn't take your kids with you.
You should know children younger than 11 (that is, aged 10 and under) are admitted free of charge with a ticket-carrying adult, subject to a maximum of 2 such children per adult.
What should you wear?
There's no dress code, but keep an eye on the weather.
If it's sunny and hot, tank tops/t shirts and shorts, with flip flops are awesome (remember sunscreen).
If it's rainy and/or windy, raincoats and jackets will prove useful.
Finally, layering (for example layer a t shirt and shorts with a shirt or jacket) can be a good way to be prepared for whatever the weather Gods throw at you!
Do you need an ID to enter?
As per their website,
All you need to do is enter your wristband ID number (located on the inside of your wristband) and contact info to activate.
How can you work at Lollapalooza?
Apparently (and this is unconfirmed), if you volunteer, you get access to the festival for that whole day, for free.
The most common volunteer positions are at Kidzapalooza, recycling and at the Access Center. You should send them your application between mid-May to early June.
Read this for more information.
Finally, here's the official Lollapalooza FAQ page if you have any other questions.
Other things you can do in Chicago during Lollapalooza 2022
Image by Johannes Krupinski on Unsplash.

I'm sure that this comes as no surprise, but there's a lot more to Chicago than Lollapalooza, even though it is our best-known music festival.
Here are some other things you can do in Chicago during Lollapalooza 2022:
Gorge on the famous deep dish pizza at Malnati's. Feast on hot dogs, burgers and milkshake at Devil Dawgs. Grab dessert at Insomnia Cookies..
Marvel at soulful blues music while tasting New Orleans cuisine at Buddy Guy's Legends. Or, catch some jazz at Jazz Showcase, which is near Buddy Guy's.
Visit some of our museums - the Shedd Aquarium, the Field Museum, and MSI Chicago.
Team up with your mates and go on a mission at an escape room near you.
Ready for a spectacular 2022 Lollapalooza?
Did your fav artists make it to the lineup this year?
Do you plan to volunteer, if you can get in?
Have you made Lolla plans already? Or would you prefer to wait till the day comes closer? Who are you visiting it with?
Tell us your plans and everything else (we're @foxinaboxCHI on Twitter, and @foxinaboxchicago on Facebook).
And finally, if you found this post useful, bookmark Chicago's best events and escape room blog for easy access to future content, including updates on Lollapalooza!
Featured image by Christian West from Pixabay.
BLOGS