As a responsible employer, we place great importance on keeping our employees safe and reassured in these difficult times.

Here at Fox in a Box Chicago, we seek to create truly memorable experiences for our players, and a great workplace for our staff.
The safety and wellbeing of our employees (in addition to that of our players) has always been one of our foremost concerns.
As a customer-facing business, we can't implement work from home effectively.
However, as a responsible Chicago employer, we have taken a number of steps to protect and support our employees during the COVID-19 pandemic.
Shutting down during the critical phase
During the early stages, when COVID-19 cases went out of control, we took a decision to shut down prior to the governor's order and wait it out.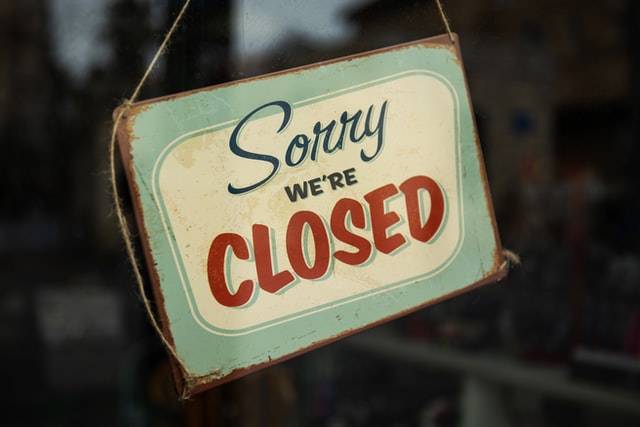 Staff shouldn't have to choose between work
and health.
As per the then government advisory, we could have continued operating, with appropriate hygiene precautions, but we considered it too great a risk for our players and for our staff to carry on.
We reopened only when the government advisory suggested that new cases were declining.
Accordingly, Fox in a Box Chicago was closed from March 20 until July 10, 2020, ensuring that our staff stayed home during the worst phase of the COVID-19 pandemic in Chicago.
While brainstorming how to protect and support our staff after reopening, we realized that we needed to intervene in 2 ways:
Health and hygiene measures.

Financial and emotional support.
Accordingly, here's what we have done...
Health and hygiene measures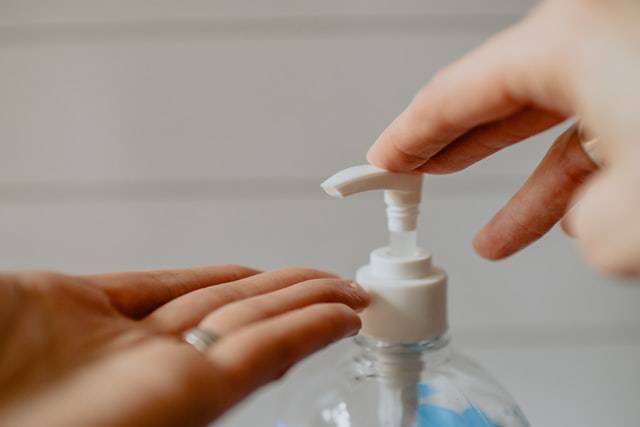 Staff must be trained in hygiene, and provided
with things like handrubs.
Broadly speaking, we took measures to:
Minimize physical interaction between our staff and players.

Thoroughly clean our rooms after every game.

Enable our staff to maintain personal hygiene and physical distancing amongst themselves.
Pre-recorded instructions for players
After "games mastering-ing", the most important thing our staff would have to do is meet with the players and fill them in about their escape game.
Rather than do that in our small lobby situation, we now do that in the wide open and airy atrium on the lobby level of our building, Dearborn Station.
In light of physical distancing guidelines, when we do need to be in our lobby, we have replaced our in-lobby rules with pre-recorded instructions.
SOP for any interaction with players
We have tried to make any interaction with players as touchless as possible.
Delivering hints to players
Earlier, we used to hand over cards to players, to deliver hints, as a kind of immersion.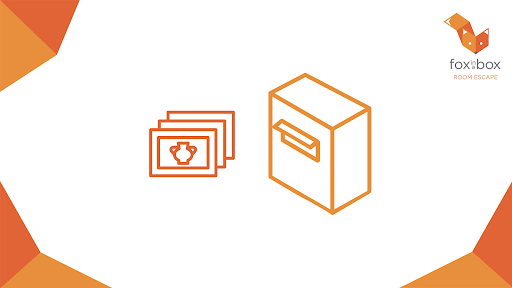 One of our good ol' hint cards.
Now, in light of physical distancing guidelines, we:
Display hints over the screen, or

Talk over the microphone.
If anything HAS to be handled between players and staff, we have instructed the staff to sanitize the item before offering it to players, AND when taking it back.
Costumes have been dropped for the time being, as it's a challenge handling and cleaning them after every use.
Cleaning of our rooms after every game
Here again, we have gone above and beyond the industry standard, by disinfecting our rooms after every game by fogging it with an EPA registered disinfectant.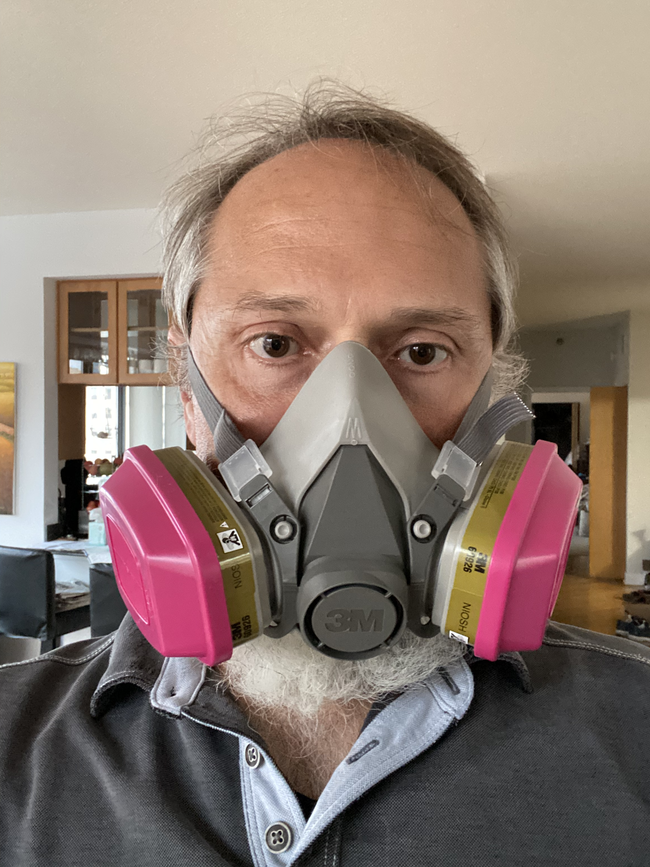 One of our respirators.
We provide a respirator for the staff member who carries it out, as well as a spare respirator to provide additional protection for the staff regularly exposed to the disinfectant.
We also hand disinfect every single small item between each game to help ensure additional safety.
Fresh air
One of the CDC's recommendations for workspaces is to '(i)ncrease the percentage of outdoor air'. Accordingly, we:
Upgraded our on-site air filters to the style used for smoke shops.

Have our HVAC constantly running, with the free air intake fully open to bring in as much fresh air as possible.
Masks, soaps, and towels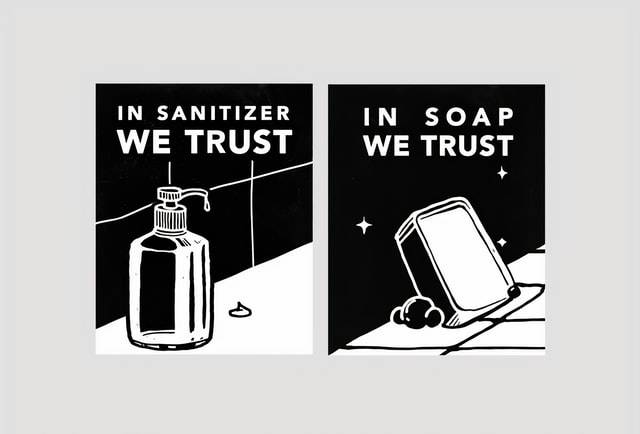 Members of our staff are provided with masks, alcohol-based hand disinfectant, and are allocated their own towels, which are washed after every shift.
Increased space for staff to work in
We converted our lobby into a space for one games master to operate from and for an 'extra staff member' (who helps clean) to sit in.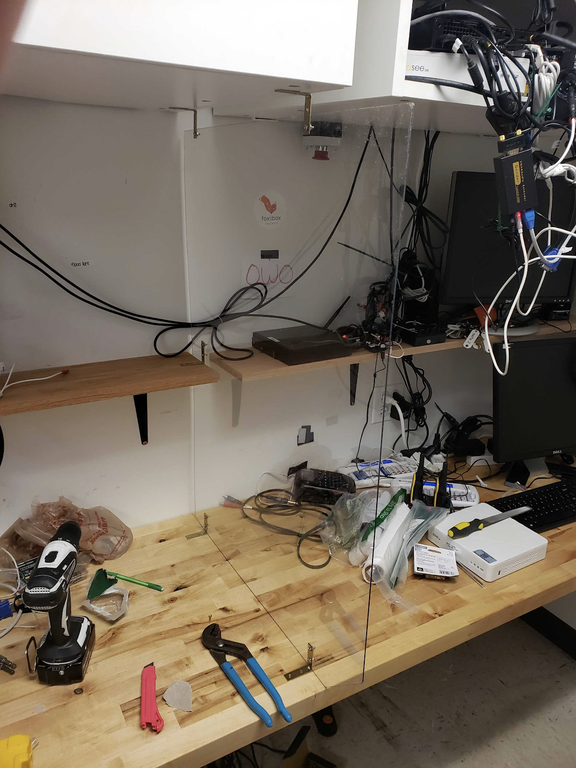 The plexiglass separator in our control room.
The remaining 2 games masters work in the usual control room; but we've installed a plexiglass barrier between them to limit direct interaction.
Work from home
For any work that doesn't need an on-site presence, we've told the respective employees to work from home.
Guest relations and "box office" would be two good examples of those.
Enforcing hygiene rules for our players
If players aren't following hygiene rules, they're putting our staff, as well as other players, at risk.
So, we made it mandatory for players to:
Either be wearing a mask, or have to purchase one from us at the door.

Undergo a temperature check before entering.

Self-certify that they're not showing any symptoms, and that they haven't travelled from quarantine states.
Protecting and supporting our staff financially and emotionally
It's easy to tell your staff, "Stay home if you feel ill. It's for your own good. Bye bye!".
However, if you are a responsible employer, you will realize that such a message is hardly reassuring to your employees.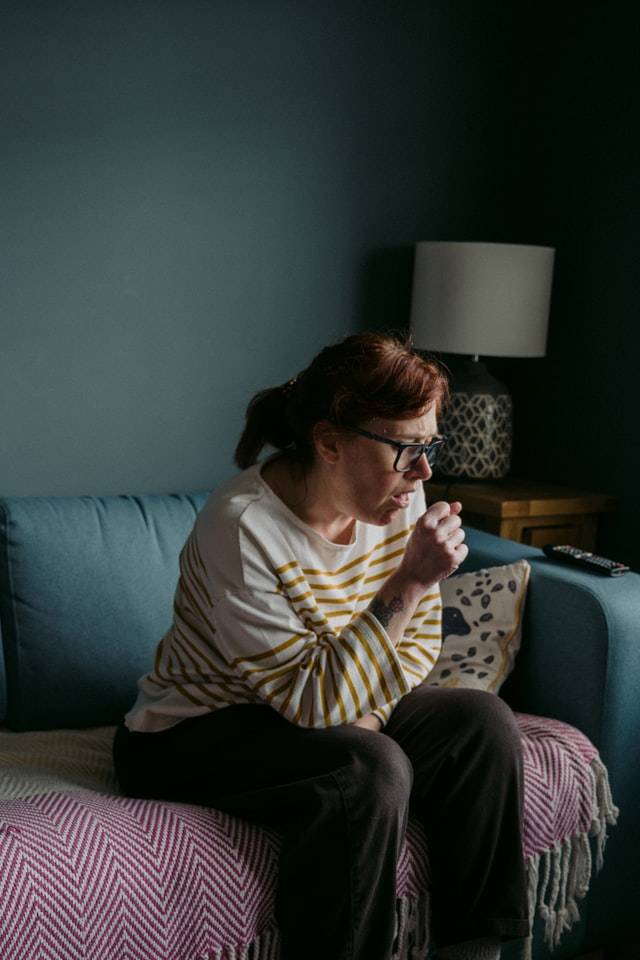 Emotional support is crucial.
Faced with such an unprecedented situation, they WILL be anxious.
Anxious about retaining their job.

Anxious about how to support themselves while they stay home.

Depressed, being stuck at home.
To help them cope, we…
Provided furloughs and sick time to all our employees
A few of our employees are full-time which allows them medical insurance. Despite being unable to do any business or even visit our location, rather than layoff employees, we furloughed our employees. This meant that they continued to have health benefits during the period when we were not operating.
Most of our employees work with us part-time. Most part-time staffed companies do not provide paid sick time.
Staying home if you feel ill is a critical COVID-19 health precaution.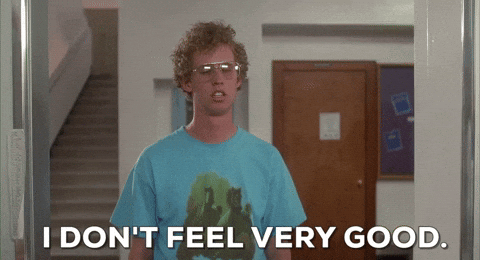 Employees saying this should stay home.
Gif courtesy giphy.
And that's why, UNLIKE most part-time staff companies, we have always provided paid sick leave to all our employees.
There was NO WAY we were going to let our staff, part-time or whole, choose between their health and their livelihood.
Were clear and transparent with them
It's one thing to decide to provide paid sick leave.
It's quite another thing to ensure that every member of your staff gets the message.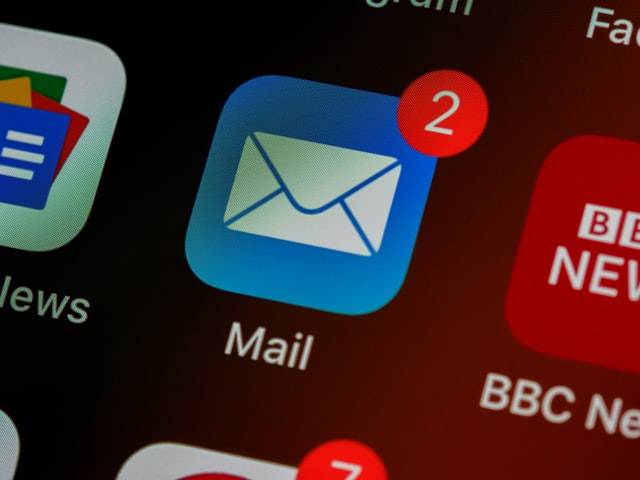 You must also make sure that your staff trusts you. For example, if the staff fears you won't honor your promise to provide paid leave, they'll turn up for work even if they feel ill.
This is why we at Fox in a Box Chicago took great pains to ensure clear and transparent communication right from the start.
Communication coordinator
Making a single person responsible for coordinating company communication is a good way to ensure your employees are kept aware of all announcements.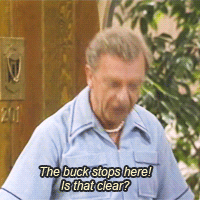 Gif courtesy giphy.
In our case, I doubled up as the communication coordinator, and ensured that every member of staff was kept up to date on every decision and announcement on sick leave, work plans, and so on.
I also made clear to the staff that I was available to talk to, if they needed to share anything with me, anxieties, problems, and so on.
To summarize,
As a responsible small business in Chicago, Fox in a Box Chicago has adopted a pretty comprehensive plan (based on the CDC advisory for small businesses) to protect and support our employees during the COVID-19 pandemic.
We shut down during the critical phase, to keep our staff safe while new cases were surging.

We took measures to enable the staff to maintain personal hygiene, and follow COVID-19 restrictions.

We also made sure to support our staff financially and emotionally.
In many cases we have gone above and beyond industry standards to make sure our staff remains safe, both physically and emotionally, during these difficult times.

And that is why, in addition to being the COVIDSafer thing to do in Chicago, Fox in a Box Chicago is also one of the COVIDSafer workplaces in Chicago.

BLOGS