Think 'skyscraper' and what comes to mind?
Looking down from the Sears Tower skydeck. Image courtesy Tim Trad on Unsplash.

The Sears Tower * skydeck, right, if you're from Chicago?
Maybe the Empire State building, speaking from an all-American perspective?
But, chances are, you wouldn't think of the Home Insurance Building.
A Chicago building.
That is widely thought to be the first skyscraper in the world.
The Home Insurance Building?
It was commissioned by the Home Insurance Company of New York in 1883 to serve as their Chicago headquarters.

The contract was won by William Le Baron Jenney, who'd been an engineer in the army, and then opened his own architecture firm upon retiring.
He was also a visiting professor at the University of Michigan.
The Home Insurance Building project would earn him lifelong fame as the 'Father of the American Skyscraper'.
Interesting! What else was remarkable about this particular building?
Image courtesy Franco Antonio Giovanella on Unsplash.

1870's and earlier Chicago had a lot of buildings with wood as a key building material.
Then came the Fire of 1871.
Hundreds of lives were lost, properties gutted and enormous losses suffered.
However, it would also give rise to a construction boom.
It was during this period that the Home Insurance Building was commissioned and built in Chicago.
Partly as a response to the fire and partly due to (then) emerging engineering and architectural concepts, new Chicago buildings were largely made of stone, iron and steel.
And the Home Insurance Building followed this trend.
Did it simply follow the trend or was there something UNIQUE about the Home Insurance Building?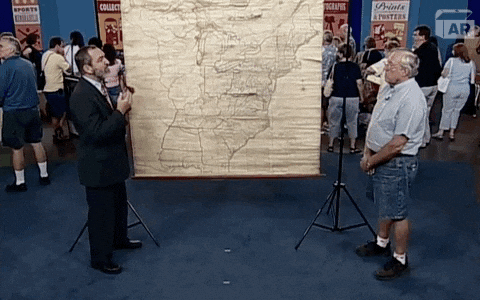 Gif courtesy giphy.

The project called for the new building to be tall and fireproof.
This is where Jenney, the engineer and architect, showed his brilliance.
He created a (then) revolutionary design, with a steel 'skeleton' that would support the building, with a stone and brick exterior 'wrapped' around it.
This enabled him to design a high building, with more windows than were typically possible at the time.
The building was completed in 1885, with ten floors.
A further two floors were added in 1890.
And Jenney's design was studied by other architects and engineers, paving the way for modern skyscraper development.
It also set the standard for various other building innovations like elevators and modern plumbing systems.
Where is this building? Can we visit it?
Image courtesy Dariusz Sankowski on Unsplash.

It is - or rather, it was located on the northeast corner of the Adams and LaSalle Streets in The Loop.
And it stood there proudly as the world's first skyscraper till 1931.
'Was located'? Did it collapse?
No, it didn't collapse.
William Le Baron Jenney's architectural brilliance sustains.
However…
It WAS demolished to make way for the Field Building (a.k.a. the LaSalle National Bank Building) in 1931.
So, unfortunately, you can't visit the Home Insurance Building today.
If you're looking for something fun to do in Chicago however, you CAN check out Chicago's best escape room.
* If you're NOT from Chicago, you might know it as the Willis Tower, but here in Chicago, it'll always be the Sears Tower.

Banner image courtesy Max Bender on Unsplash.

BLOGS