Here's the best the Windy City has to offer!

April in Chicago means one thing: Winter is officially over, and spring has arrived!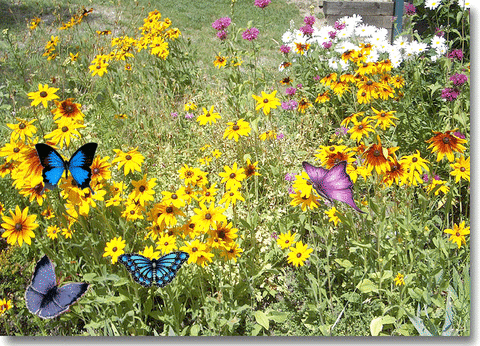 Gif via giphy.
It's time to welcome the new season - and warmer weather - by exploring some of the awesome events and activities in the Windy City.
From a quirky 'drinking play' to watching baseball games live, and even Star Trek and Golden Girls events here are the…
TOP 10 things to do in Chicago in April 2022
While there's little chance of wintery gray skies or freezing temperatures, you can expect unpredictable weather, including a few days of chill and rain.
Tourists visiting Chicago in April should pack layers, and an umbrella and keep an eye on weather updates to not be caught on the wrong foot.
That being said, here are the best ways of celebrating spring in our city:
See the cherry blossoms in Jackson Park

Visit the Garfield Park Conservatory's Spring Flower Show

Visit the Lincoln Park Conservatory's Spring Flower Show, Pillars of Spring

Eataly SpringFest

Bye Bye Liver

Visit the Art Institute

Visit the Museum of Science and Industry

Visit the Field Museum and the Shedd Aquarium

Watch baseball

Try to beat Chicago's #1 escape room
In keeping with the spirit of spring being the season of rejuvenation after winter's chill, here are some flower shows and other natural events to check out…
See the cherry blossoms in Jackson Park
Image by For commercial use, some photos need attention. from Pixabay.

Even a few days ago, you'd be searching for ice-skating options as a top March activity in Chicago.

In the area around the Columbian Basin in Jackson Park lies one of the most stunning sights in Chicago in April - around 160 cherry blossom trees in full bloom.
Remarkably, they take only a few days to go from winter-barren to an explosion of pink and white.
If you want some great pictures for your Instagram, make sure you visit during peak bloom.
Usually the trees are in peak bloom between mid-April and early May, but it can vary. And peak bloom lasts around a week.
Some of the trees are in The Garden of the Phoenix, a peaceful area with bridges and a koi pond.
Website: You can visit the Park District's cherry blossoms webpage for updates on the year's blossom.
Visit the Garfield Park Conservatory's Spring Flower Show
Image by S. Hermann & F. Richter from Pixabay.

Knock Knock.
Who's there?
Nobody. Knock Knock is the official name of the Spring Flower Show being held at Garfield Park Conservatory.
And while that knock knock joke may not exactly have been top-notch, you'll find plenty of them strewn around the flower show…
Along with plant species from around the world, including tulips, hydrangeas, daffodils, and hyacinth, plus…
Doors from the Rebuilding Exchange hanging among the flowers.
The show runs all through April, giving you plenty of time to plan a visit.
Website: Visit their website
Visit the Lincoln Park Conservatory's Spring Flower Show,
Pillars of Spring
Image by Pawel Czerwinski on Unsplash.

When you think "garden", what comes to mind?
Plants and flowers, well-maintained and manicured, in your yard, right?
Well, picture this: Plants and flowers, well-maintained and manicured, on your balcony, spread out vertically.
A bit difficult to visualize, isn't it?
Well, with real estate becoming pricier by the day, vertical gardens might become more and more relevant for more of us.
And it's that concept - vertical gardens, that is planting from the ground upwards - that Lincoln Park Conservatory wants you to "stand up and take notice of" at Pillars of Spring, their flower show.
Catch a dazzling display of geraniums, nemesias, snapdragons, and fuchsias growing vertically, plus azaleas and camellias.
This also runs all through April, giving you plenty of time to drop in for a visit or two.
Website: Visit their website
If you thought April in Chicago is all about plants and flowers, however, you're mistaken. Here are a couple of events for food and drink aficionados…
Eataly SpringFest
Image by joshuemd from Pixabay.

The ultimate gourmet experience to celebrate Spring in Chicago…back for the first time since 2019!
Take over Eataly for a taste of fine Italian cuisine, including Neapolitan-style pizza and other must-try Chicago foods, fresh housemade pasta dishes, artisanal salumi and formaggi, and sweet Italian desserts.
Topped off with fine wine, spirits and beer, and a live band.
It doesn't get any better than this!
As the restaurant itself puts it…
unlimited food, unlimited drink, and unlimited entertainment
Takes place on Friday, 29th April, from 6 to 11 in the evening.
Website: Visit their website
Bye Bye Liver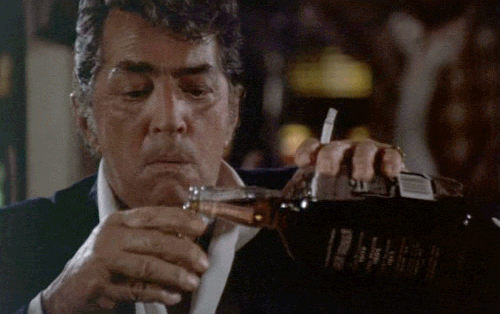 Gif via giphy.
Any guesses what this is (if you know already, great)?
If you guessed it's got something to do with drinking, you're on the right track.
If you guessed it's Chicago's longest running drinking play, you're spot on!
Fusing two well-known Chicago traditions - stage comedy and drinking - this interactive play invites you to 'Frank's Bar', where the patrons regale you with unique tales and takes on our city's drinking culture…and invite you to join along with the occasional beer as well. A far cry from the lonesome pandemic-era 2020 Thanksgiving in Chicago.
If you're a tourist in Chicago, this might be a quirky event you won't want to miss.
Website: Visit their website
Chicago is well-known for its museums and institutes catering to different fields. Here are some April museum activities and events you should check out.
Visit the Art Institute
Any time is a great time to visit the Art Institute, one of the oldest and largest art museums in the United States.
If you drop in in April, you may want to look for events like:
Guided tours of the Institute, especially of the Modern Wing.

Interactions with modern artists like Mel Bochner and Igshaan Adams.

A lecture-performance by Evelyn Wang.

Events on art and culture in ancient Egypt and Greece.
Website: Visit their website
Visit the Museum of Science and Industry
Image by wnk1029 from Pixabay.

Just like the Art Institute, any time is a good time to visit MSI, but…
If you're visiting in April, you may want to check out
From Science Fiction To Science Fact, a livestream featuring NASA innovators talking about new missions both in and out of our Solar System. Thursday April 7th.

Robot Block Party, an exhibition of robots that reveals the engineering that goes into making and running a robot, and also focuses on how robots are becoming a part of our daily lives. Friday April 8th to Saturday April 9th.

The Tornado Alley exhibit which closes on Sunday April 17th.

Events on African American creativity.
No wonder MSI and the other Museum Campus institutes are among downtown Chicago's top attractions!
Website: Visit their website

Visit the Field Museum and the Shedd Aquarium
Check out ancient Egypt, Maximo the Titanosaur, and Jurassic Oceans: Monsters of the Deep at the Field Museum.
Explore various aspects of marine life and even join the museum staff for some on-hand interactions and experience at the Shedd Aquarium.
Website: Visit the Field Museum website and the Shedd Aquarium website
Watch baseball
April is also Baseball Season in Chicago! Catch the White Sox and the Cubs in action, live!
Try to beat Chicago's #1 escape room
Yep, that's us!
Team up with friends and family (with the exception of Zodiac (age 18 minimum), we welcome players of all ages) and see if you can…
Pull off a heist from a bank.

Mastermind an escape from a maximum security prison.

Escape a serial killer's lair, or

Break into a top secret bunker for a classified mission.
Check out our escape rooms for more details.
Planning an entire day out? Pair up our escape rooms with other unique Chicago attractions!
The best ways to spend April in Chicago
Image by Sawyer Bengtson on Unsplash.

To be sure, there are a lot more ways to have an awesome April in Chicago.
You can
Visit Lurie Garden in Millennium Park,

Drop in at Time Out Market on Sundays for jazz and brunch

Check out Star Trek: Mission Chicago, an immersive experience based on the iconic franchise (April 8th to 10th), and

Go for Golden Con, the first ever Golden Girls fan convention (April 22nd to 24th).
Enough of our choices. Now we want to hear from you!
Tell us your April schedule on Twitter (we're @foxinaboxCHI), and attach the hashtags #April #Chicago, and #FoxinaBox.
Or, tell us on Facebook.
And finally, if you found this post useful, bookmark Chicago's best escape room and travel blog to easily access future content!
Featured image by Jürgen Polle from Pixabay.
BLOGS